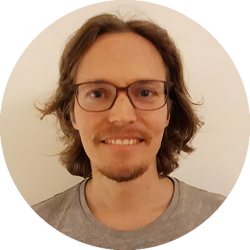 Studies at the University of Munich (LMU)

 

Doctoral thesis at the LMU Munich

"Akute Hyperhomocysteinämie führt zu makro- und mikrovaskulärer endothelialer Dysfunktion, die durch Vorbehandlung mit ThiolAntioxidantien aus gealtertem Knoblauch-Extrakt verhindert werden kann"

After my studies I worked several years in clinics and medical practices  (pediatric surgery (Landshut/London) and ENT Surgery (Berlin)).

The search for the "root causes" of diseases led me to the following qualifications/training:

Functional Medicine at the Kalish Institute of Functional Medicine (mentorship class and ongoing education)

Functional Medicine & Stress Medicine (IFMS Hannover bei Robert Barring)

 

Acupuncture and Traditional Chinese Medicine with Diploma  ("Shou Zhong", TCM school; AGTCM Ausbildungszentrum Ost))



Traineeship at the University of chinese medicine, Chengdu, China

Laser-Acupuncture and Laser-Therapy (Dr. med. Michael Weber)

Advanced vocational training in Gut Health
(certified expert in Gut Health; Akademie für Darmgesundheit und DeProm (Deutsche Gesellschaft für Probiotische Medizin))

Ear Acupuncture (Michael Noack)


Besides my work I am interested in QiGong, meditation and philosophy.